Welcome!
You are viewing the default welcome message. This message can be customized by editing the portal_index language file located in the /languages directory. Have fun and enjoy the next generation in Community Software: FusionBB!
Posted by
Jay Funk Dawg
on 11-22-13 06:12 PM
www.nufunk.ca


Make it Funky & NuJazz Festival Presents
Friday, November 22nd
A.Skillz w/ KC Roberts & The Live Revolution, Keener & Farbsie Funk
Revival Bar - 783 College St.
Doors: 10 PM Tickets $15 Adv.
Online Tickets / Facebook




NuJazz Festival Presents
Friday November 29th, 2013
Delhi 2 Dublin w/ DJ Medicineman(CIUT 89.5fm) and Battle of Santiago
The Great Hall -

1087

Queen St. W
Online Tickets / Facebook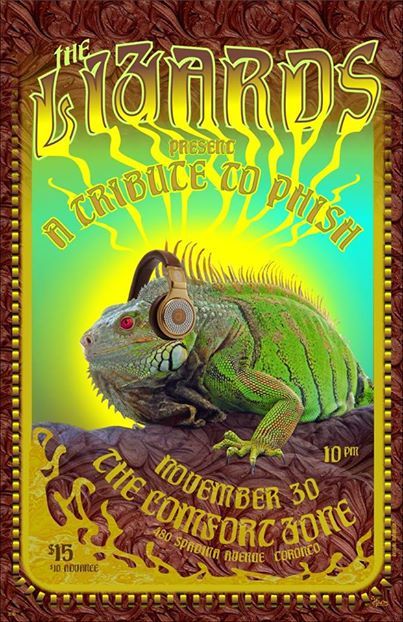 Tribute to PHISH
Saturday, November 30, 2013
THe Lizards
The Comfort Zone - 480 Spadina Ave.
Doors 10:00PM,
$10.00 adv - $15.00 at the door
Facebook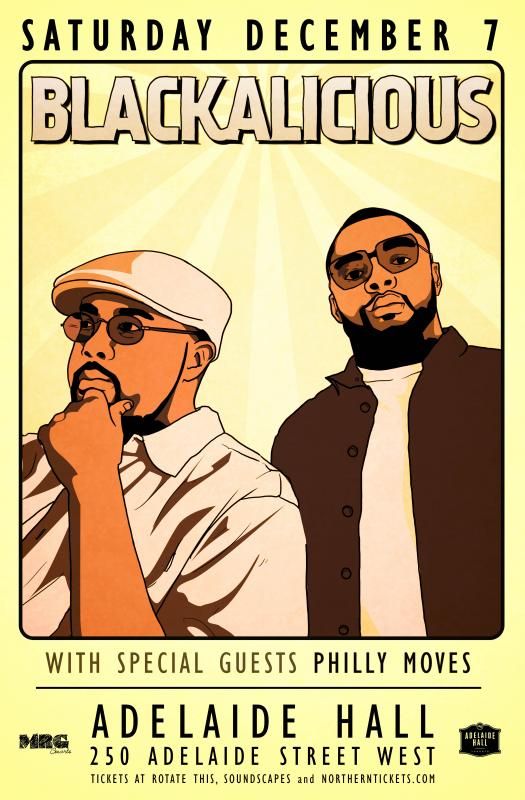 MRG Concerts Presents
Saturday, December 7, 2013
Blackalicious
Adelaide Hall, 250 Adelaide Hall St. W
Show 10:30PM,

$25


Online Tickets / Facebook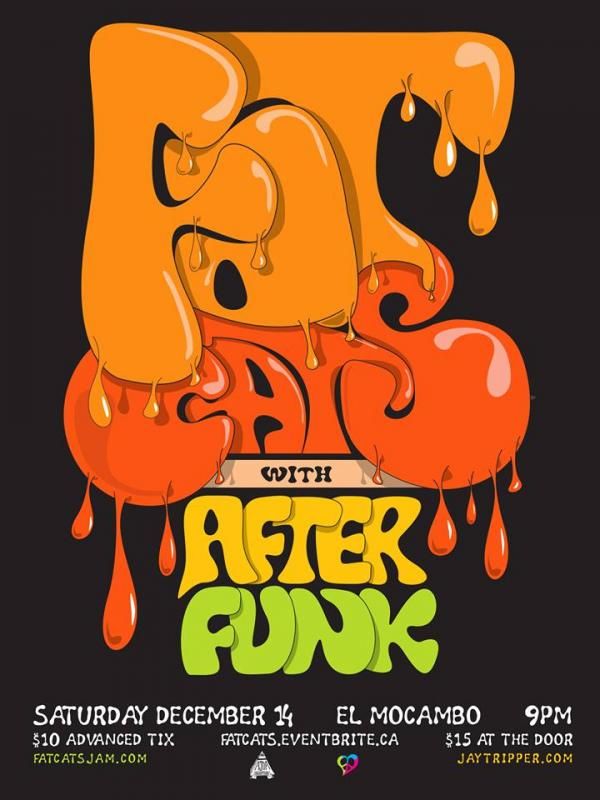 Saturday, December 14, 2013
The Fat Cats w/ After Funk
El Mocambo, 464 Spadina Ave.
Doors 9:00PM,

$10-15

, show 9:00PM
Online Tickets / Facebook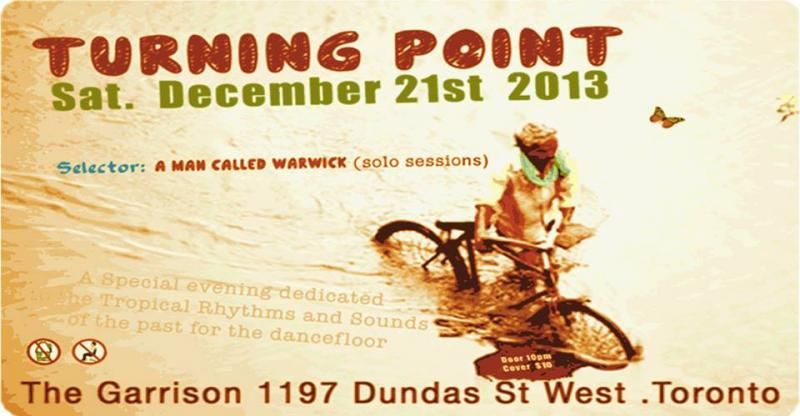 Turning Point
Saturday, December 21, 2013
A Man Called Warwick Solo Session
The Garrison - 1197 Dundas West.
Doors 10:00PM,
$10.00-$15.00
Facebook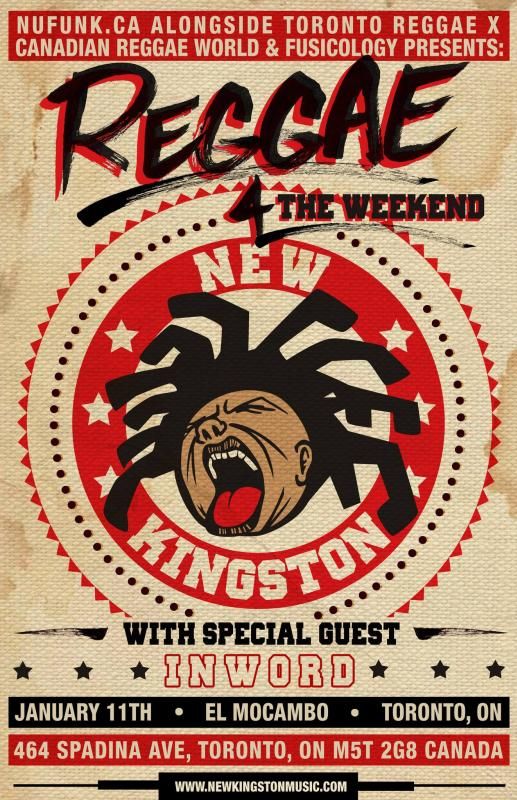 NuFunk & High Society Presents
Saturday, January 11, 2014
The New Kingston w/ Inword & Guests
El Mocambo, 464 Spadina Ave.
Doors 10:00PM,
$10.00-$15.00
Online Tickets
/
Facebook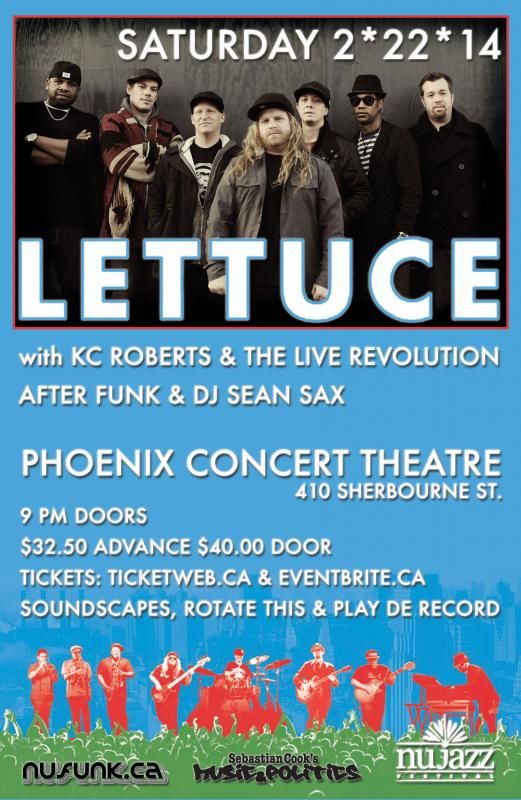 Cadence Music in association with NuJazz Festival Presents
Saturday, February 22, 2014
Lettuce with guests Kc Roberts & The Live Revolution, After Funk & DJ Sean Sax
The Pheonix Concert Theatre, Sherbourne
Doors 8:00PM,
$32.50
Online Tickets
/
Facebook
Live Nation in association with NuJazz Festival Presents
Saturday, March 1, 2014
Tosca Live featuring: Richard Dorfmeister & Ruper Hubert
The Opera House, 735 Queen St. E.
Doors 8:00PM,
$49.25
Online Tickets
/
Facebook
Posted by
Jay Funk Dawg
on 10-11-13 12:06 PM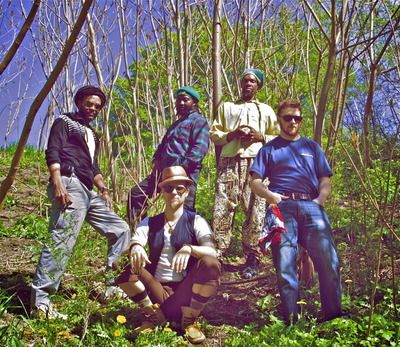 Hey Friends, please help my band House of David Gang climb the Rebel Vibez Canadian Reggae Charts with their new single "Rain"

http://snd.sc/Y6zErZ


Take a listen of the track and help yourself to a free download. The track features vocals by King Selah, April Jonson and Amber Coates, Snappy Homefry on bass, Collin Edwards on drums, Mike Field on trumpet, Isax on saxophone, myself on guitar and the late James Gray on Keyboards. Let me know what you think of the track!

Here's how you vote

email: info@rebelvibez.ca

Subjet: House of David Gang's Rain

Please play Rain by House of David Gang.

thanks,

---

you can see House of David Gang live

Oct 18 The Townhouse
Sudbury, ON CA

Oct 19 Lee's Palace
Toronto, ON CA

Oct 26 Frontier Ghost Town Halloween Costume Party
Durham, ON CA

Nov 23 Van Gogh's Ear
Guelph, CA

Dec 07 The Arlington Hotel
Maynooth, ON CA

www.houseofdavidgang.com



Posted by
Jay Funk Dawg
on 12-25-11 06:58 PM
Happy Birthday to Bob Marley!


Grab a free download of House of David Gang's Track Reggae Party here:






5th Annual East Coast Bob Marley Tribute Tour:


Fri. Feb 10 in Toronto, ON * Lee's Palace
Sat. Feb 11 in Toronto, ON * El Mocambo
Tues. Feb 14 in Montreal, QC * Club Lambi
Thurs. Feb 16 in Fredericton * Capitol
Fri. Feb. 17 in Saint John, NB * Pepper's Pub
Sat. Feb. 18 in Hampton, NB * Shiretown Publicans
Sun. Feb 19 in Halifax, NS * Seahorse Pub
Mon. Feb 20 in Charlottetown, PEI * Baba's Lounge
Stay Tuned for more dates!

www.houseofdavidgang.com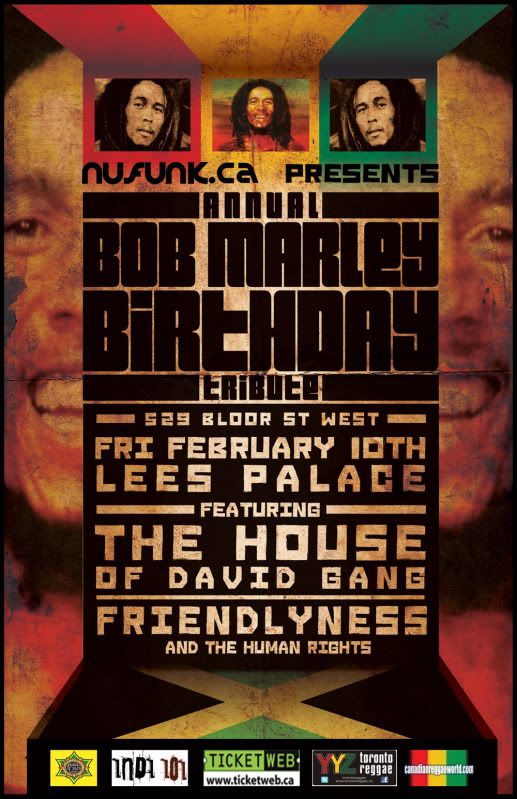 Posted by
Jay Funk Dawg
on 11-08-11 01:32 AM


The 4th Annual Nujazz Festival & Manifesto present...

Nujazz Festival Closing Party
featuring live in concert:

ROY AYERS

also featuring:

IAN KAMAU

BADBADNOTGOOD

DJ JOHN KONG (do right music)

and hosted:
JAY CLEARY and WAN LUV

SUNDAY, NOVEMBER 20
Virgin Mobile Mod Club
722 College St.
THE MOD CLUB
Doors @ 8pm
Facebook event link

TICKETS:
Limited Early Bird $25 tickets | exclusively TicketWeb - Order Tickets for Roy Ayers plus DJ John Kong / Ia...
$35 advance | more at door
Soundscapes (572 College St.)
Rotate This (801 Queen St. W.)
Play De Record (357A Yonge St.)
MOOG Audio (442 Queen St West)
Circus Books & Music (866 Danforth Ave.)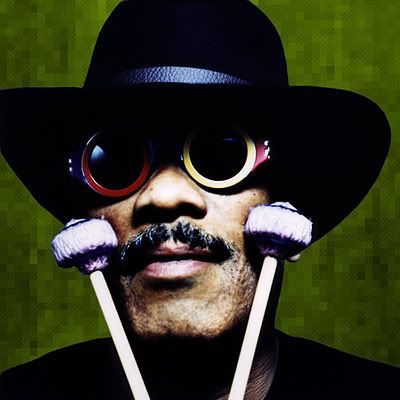 ROY AYERS

Vibraphonist/vocalist Roy Ayers is among the best-known, most loved and respected jazz/R&B artist on the music-scene today. In his 40-plus years as a vibraphonist, Ayers has produced a string of soul and funk classics, like "We Live In Brooklyn Baby" and "Everybody Loves the Sunshine," that has arguably made him the second-most sampled musician in hip-hop, after James Brown. You may have heard snippets of his music in songs by 50 Cent protégé Tony Yayo ("Fake Love") or A Tribe Called Quest ("Bonita Applebum"). But while the exposure of his extensive catalogue is enough to boost any man's ego, the 68-year-old Ayers remains humble and busy.

Known as the Godfather of Neo-soul, Ayers continues to bridge the gap between generations of music lovers. In the 60's he was an award-winning jazz vibraphonist, and transformed into a popular R&B band leader in the 70's/80's. Today, the dynamic music man is an iconic figure still in great demand and whose music industry heavyweights, including Mary J. Blige, Erykah Badu, 50 Cent, A Tribe Called Quest, Tupac and Ice Cube.

Ayers recently recorded with hip hop artist Talib Kweli (produced by Kanye West) and jazz/R&B singer Wil Downing.





IAN KAMAU

"Distilling the many elements laid out in those previous efforts, the new long-player finds the gifted wordsmith varying his ever-present, analytical diatribes that in the past were notably held at arm's length with a series of more personal tales, balancing his expressions of the world's struggles with those of his, to welcome effect." ~ review of Ian Kamau's 2011 EP 'One Day Soon' by Kevin Jones, Exclaim!

Ian Kamau is a writer, producer and a graphic/visual artist, born and raised in Toronto to Trinidadian parents who are renowned documentary filmmakers. He grew up around ideas, information, education and art. Music and art has taken him around the world --from painting murals in downtown neighbourhoods in Toronto, to volunteering with youth hip-hop projects in Toronto, Montreal, Vancouver and Nairobi to working with the Royal Conservatory of Music.




BADBADNOTGOOD

Students in Humber College's world-renowed jazz program, 20-year old Torontonians Matt Tavares, Alex Sowinski and Chester Hansen are envisioning and bringing to life a different take on rap music. Or, if you're a jazz fan, a different take on Bop music. BadBadNotGood could easily be described as the band that brings Jazz lovers and Rap lovers together under one roof, appreciating each other's genres.

What started as an afterschool jam session quickly grew into much more. Bonded by a love of 40s, Hip-Hop and a disdain for traditional Jazz, BadBadNotGood are pushing to the forefront of modern music. Whether it's doing interpretations of infamous thug emcees such as Gucci Mane or of 90's legends A Tribe Called Quest, rap music has never sounded so different, so fresh, yet so familiar. Their talent is quickly being recognized across North America by the likes of LA Weekly, Exclaim and Prefix.




DJ JOHN KONG

DJ John Kong has close to 20 years' experience as a musical aficionado & DJ, and a well-known jazz, funk, hip-hop and soul-inspired electronic music tastemaker. Some of the city's foundational parties such as Movement and the Do Right! Revue bear his indelible stamp of party-rocking great taste.

Since founding Do Right! Music in 2002, John has single-handedly developed the label's international stature, through high-quality Canadian and international releases from a varying genres. He has gradually evolved Do Right! from a DJ oriented boutique label to a turnkey service label that provides A&R, management, publishing, music production and music marketing.



Toronto Nujazz Festival 2011 - Toronto Nujazz Festival 2011
www.vimeo.com/30887405
Posted by

Jay Funk Dawg

on 03-30-11 12:58 PM

from Mark Wilson...

Hey everybody..here is an updated band list...there will still be a few more acts added

poste...tickets will be ready for first week of april..I will be announcing some pre show and ticket deals next week as well

website with links to band pages will be updated for first weel of April..lets make this a wicked festival

House of David Gang
The Stogies
Revolvers
The Ascot Royals
Paddy Townsend Band
Folk Hero's From Outer Space
The Allnighters
Superstack
Muststashat
Mark Wilson & The way it is
Blind Mule
The Dirk Quinn Band
The Ascot Royals
Sean Lesage& The Boogie Union
Subterranean Collective
Snack
Daze Of You
Planes and Trains
Steven Elmo Murphy Band
Gruve
Snow Heel Slim & The boogie Infection

Posted by

backbacon

on 09-16-10 01:24 PM

DVAS is coming to Ottawa!

Caught their show in Toronto last Thursday and it was lots of fun! Get on out to Zaphod's and get on down! $6


Posted by
bouche
on 06-16-10 05:49 PM
Jambands.ca is giving away passes to the Ottawa Jazz Festival!
For your chance to win, you must complete the following survey and then follow the link at the end of the survey to enter the contest. The contest is open to members of jambands.ca and all of the data collected is completely private. The purpose of the survey is to collect information on regular site visitors.
If you aren't a member of jambands.ca you need to register here. You will need to enter your display name (the name that you post with) at the end of the survey in order to validate that you've completed the survey.
Prizes available:
1st prize - 1 (one) Bronze Pass to Ottawa Jazz Festival
2nd prize - 1 (one) day pass to Ottawa Jazz Festival
3rd prize - 1 (one) day pass to Ottawa Jazz Festival
Winners will be selected on Tuesday, June 22nd, 2010.

Please visit www.ottawajazzfestival.com for more details on the festival.

Click Here to take survey
Posted by
Jaydawg
on 06-16-10 03:16 PM
MAYLEE TODD RELEASES DEBUT ALBUM


We're very pleased to show you Maylee Todd's new video for "Summer Sounds." We also have available for you to link is a free download of her song Hooked Up Now that we've got you all excited here's a link where you can pre-order and stream the album Choose Your Own Adventure from Do Right! Music. Please help us spread the word and get in contact with us for a review copy and more exclusive content!

Maylee Todd's Choose Your Own Adventure released on Do Right! Music June 22nd pre-oder here

Maylee Todd's New Album exclusive pre-order gets u digital download immediately and the bonus remixes plus a sticker! http://bit.ly/9RRsdg

dorightmusic.com